A bakers' rebellion looms in France to defend baguettes
"MuiTypography-root-142 MuiTypography-h1-147″>A bakers' rebellion looms in France to defend baguettes
Due to soaring electricity costs, bakers in France can't afford to turn on their ovens to bake bread. They're demanding help from the government and threatening the unthinkable — to turn off their ovens.
The WorldJanuary 6, 2023 · 11:45 AM EST
Baker David Buelens puts the baguettes into a basket at a bakery, in Versailles, west of Paris, Tuesday, Nov. 29, 2022. 
Michel Euler/AP
A bakers' rebellion is looming in France as they prepare to defend their beloved baguettes. Making bread, croissants and other pastries has become next to impossible, they say, due to soaring electricity prices. 
Now, they're demanding help from the government. And if it doesn't arrive soon, they're threatening the unthinkable — to turn off their ovens.
Take French baker Phillipe Mendez. The sound of his electric ovens whirring to life used to be music to his ears. Now, it's a source of stress.
"My electricity bill has gone up four-fold in the last eight months," he said. "That's besides the price hikes for my basic ingredients. The situation," he added, "is becoming very complicated."
Mendez opened his artisanal bakery nine years ago in the small Alpine village of Embrun. Business was good, until now. Inflation, the war in Ukraine and the Europe-wide energy crunch have Mendez at wit's end.
"My wife, Nathalie, has had to come in to work," he said, "as we've been forced to reduce our staff."
"What's happening is a real shame," Nathalie said as she sliced bread on the electric slicer. "All of our bread is homemade. We strive for quality. But because of what's happening," she said, "our hands are tied."
"The French, deprived of their bread, would die," jokes French baker Phillipe Mendez. Mendez is one of thousands of artisanal bakers warning they may need to unplug their ovens because it's too expensive to operate due to rising electricity costs. 
Credit:
Gerry Hadden/The World
At the end of this week the Mendezes said they'll have to raise prices by about 10%. They said they can only hope their customers will still come by. Because it's France, good bread isn't some luxury item — it's like water — you have it with every meal.
Local worker Julien Breniere picked up two baguettes on his way home from work. He said he can't start his day without them.
"They're actually mini-baguettes," he said. "Ficelles. In the morning," he said, rubbing his stomach, "I toast them and eat them with butter and jam."
"Our bread is very important," 80-year-old customer Giselle Van Overberk said. "It's well known," she said, "that the French baguette is the best in the world."
You could chalk up such comments to national pride. But French bakers sell some 6 billion baguettes a year. In December 2022, the United Nations granted baguette-baking world heritage status. And each week on French TV, there's a reality show — just for baking bread.
On the latest episode of "The Best Bakeries in France," two stern-looking judges weigh in on a spinach and Brebis cheese loaf baked somewhere in the Pyrenees — 8 points out of 10, they declared  — with room for improvement.  
Beloved bakers in France are not immune to the energy woes gripping the country. Electricity prices are set to rise further this winter, as the government struggles to compensate for the loss of natural gas from Russia. In fact, the government warns, there could be temporary blackouts later this month. But its message to bakers is, "We've got your backs."
"We will not let our bakeries fail," said France's Minister of Finance Bruno Le Maire on the radio this week. "We'll stand by them," he said. "Helping with concrete measures."
Those measures include tax breaks and emergency subsidies. But French bakers say they need more. 
"They speak of an emergency bail-out check," baker Mendez said. But red tape is a problem. 
"I had to file an application about 6 inches thick," he said. "And I still don't know if I'm getting anything."
Mendez said he can hang on for another couple of months. After that, he said, he'll bake up his last batch of baguettes, then unplug his ovens for good. And that, he said, would be an existential catastrophe.
"The French," he half-jokes, "will die without their bread."
Sign up for our daily newsletter
Sign up for The Top of the World, delivered to your inbox every weekday morning.
Email AddressEmail AddressSubscribeI have read and agree to your Privacy Policy.Related Content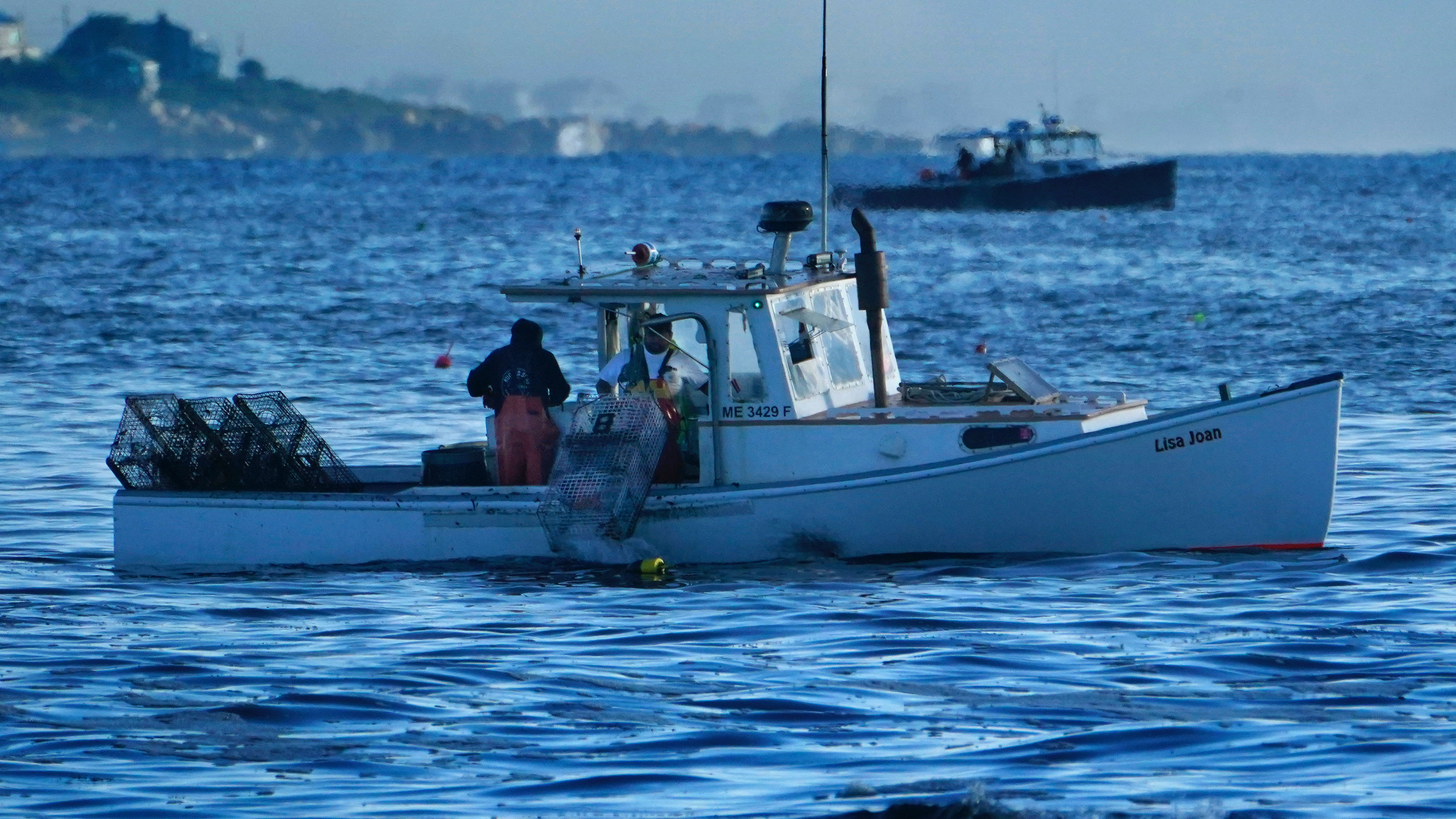 Maine's lobster industry is still feeling the effects of the trade war with China
Lost luggage finds a new home at this Spanish nonprofit
A state-owned company from China is building a massive commercial port in Peru
'We have to close the gap': Some politicians in Colombia say it's time to take pay cuts