As war rages on in Ukraine, some ethnic Russians in Latvia say they feel marginalized
"MuiTypography-root-134 MuiTypography-h1-139″>As war rages on in Ukraine, some ethnic Russians in Latvia say they feel marginalized
Ethnic Russians have been living in Latvia for decades. But with public opinion turning sharply against Russia since the war in Ukraine began, some say they are increasingly worried about their place in Latvian society.
The WorldOctober 27, 2022 · 4:45 PM EDT
In Eastern Latvia, the closer you get to the Russian border, the more monuments to fallen Soviet soldiers you'll find. This one, just outside a Russian-language school, commemorates soldiers killed fighting the Nazis in World War ll.
Gerry Hadden/The World
About half a million ethnic Russians call Latvia home. But since the war started in Ukraine, some say they are increasingly worried about their place in Latvian society.
They've been living in Latvia for decades, but with Latvian public opinion turning sharply against Russia, many Russian Latvians sense that they're being marginalized.
In August, as Russian forces waged war in Ukraine, the Latvian government toppled a Soviet-era monument to the Red Army's victory over the Nazis that stood in the capital, Riga.
Many Latvians had long been uncomfortable with the towering obelisk — for them, a symbol of five decades of Soviet occupation of Latvia. Russian President Vladimir Putin's war in Ukraine amplified this discomfort into stronger anti-Russian sentiment.
"We are fighting right now by demolishing monuments against Putin's idea of a Soviet Union number 2," said Latvian historian Valdis Kuzmins from Latvia's National Defense Academy.
"He wants the Soviet Union back. He said [so] himself many times."
Latvia has been dismantling Russian symbols since long before Putin came to power, from street signs to statues. And as NATO members, Latvians oppose Putin's expansionist war. But the August removal of a Soviet-era obelisk struck some of Latvia's ethnic Russians as too much.
The sounds of cranes clearing rubble from the monument site still bothered Alasia Dudrova, an ethnic Russian doctor in Latvia.
"They think the monument was a symbol of some kind of oppression from the Russian people," she said. "But it was just a symbol that all the world won [World War II]."
Cranes and bulldozers are still removing the rubble from what remains of Latvia's Soviet obelisk, a monument to Soviet victory over fascism in World War ll. The government toppled it in August, saying it had become a symbol of Russia's expansionist goals in Ukraine.
Credit:
Gerry Hadden/The World
Dudrova said she's lived in Latvia her whole life, speaks the Latvian language and has Latvian friends. "But what Latvian politics (sic) did here is very stupid in my opinion," she said.
Most ethnic Russians like Dudrova immigrated during Soviet times and have long lived in peace — if somewhat separately — especially when it comes to language. Many Latvians also speak Russian, as the two groups mixed and intermarried over the years. Latvia has also tried to help Russian families integrate.
But Dudrova said the mood in Latvia has changed since Russia invaded Ukraine in February. Latvia, along with a cadre of other governments, is actively trying to keep Russians out — even those who are fleeing conscription.
For the first time in her life, she now thinks twice about speaking Russian in certain public places. Some ethnic Russians in Latvia say they feel unfairly pigeon-holed as "Putinists."
Ethnic Russians are part of a larger group of people who speak Russian as their first language in Latvia — a population that is increasingly diverse politically, socially and along ethnic lines.
In April, a group of Russian speakers held a protest against Putin's invasion in Riga. But many ethnic Russians and Russian speakers stayed away.  The divisions within Latvia's Russian population run along generational lines — the older folks tend to remember the Soviet Union fondly.
Also, the closer you get to Latvia's border with Russia, the more pro-Kremlin people are, according to newspaper editor Laima Linuža. Her local paper is published in Latvian and Russian in the eastern town of Ludza. Editors took an early stance against the Ukraine invasion. Linuža said the social media attacks and threats to their newsroom began immediately.
Days later, a giant red letter Z — a symbol of the Russian army — was glued to the newspaper's office window. But Linuža said these days, as the war turns in Ukraine's favor, pro-Putin voices have gone quiet. Indeed, finding ethnic Russians willing to speak with a reporter is tough.
"I don't want to comment on politics," one ethnic Russian man said as he raked leaves along a street only four miles from the Russian border. Nor did he want to give his name.
But as the war rages on, and tensions between the West and Russia rise, Latvia is pushing even harder to erase any vestige of Soviet culture. 
Since the 1990s, conservative politicians have had their sights on the dismantling of Soviet-era Russian-language public schools. Critics say the schools perpetuate a dual society, some using curriculum that promotes Russian imperialism.
But Irina Romanova, a principal at Russian School Number 22, in downtown Riga, disagreed.
"We strive to teach our kids how to debate, to be critical thinkers," she said, "and to be cultured. These are universal values."
Irina Romanova is the principle at Riga's Russian School Number 22. It was once possible to graduate high school in Latvia only speaking Russian. But since the fall of the Soviet Union Latvia's been phasing out its many Russian schools. Today, almost all classes are taught in Latvian. Romanova understands the shift, but says it weighs on her heart.
Credit:
Gerry Hadden/The World
But the days of Russian schooling are numbered. Romanova said they can no longer use Russian textbooks in class. Just about everything is now in Latvian.  And even Russian as a second language might not make the syllabus, she said, because Latvia has passed a law that only official EU languages can be offered. And Russian is not on that list.
Russian-speaking parents wait outside Russian School Number 22, in Latvia's capital, Riga. They say there aren't enough native Latvian teachers to help their kids transition from Russian to the official language.  
Credit:
Gerry Hadden/The World
Romanova said she understands that Latvia wants to protect its national language, but the decision weighs on her heart.
And besides, Russian families will always speak Russian at home, she said. It's not like they're going away.
Related: Desperate Ukrainians crossing into Latvia while Russians are blocked
Related Content
Poland is feeling the pinch after cutting Russian energy imports 
Ukraine calls on Western countries to provide air defense systems as Russian barrage continues
A game of numbers: How air defense systems work and why Ukraine is eager for more protection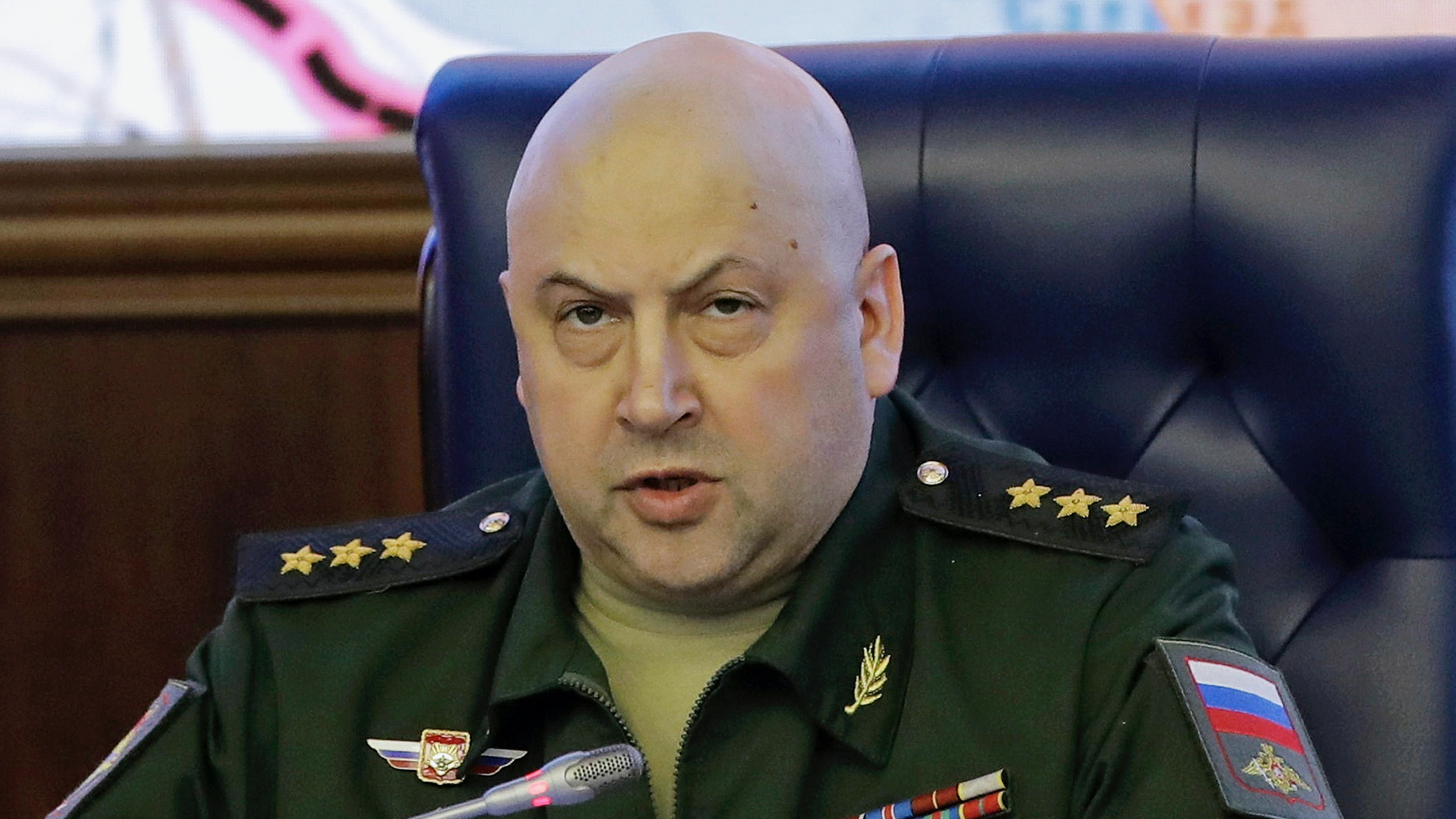 What to expect from Russia's new general in Ukraine