Aunty, hide! The tanker met with his savior from Volnovakha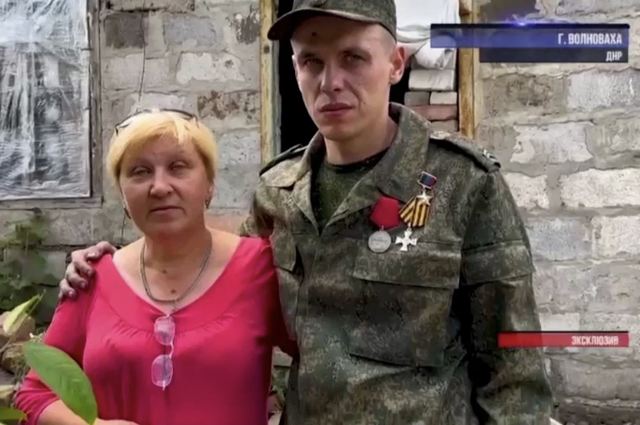 3 months later, tank driver Evgeny saw his savior again. A resident of Volnovakha rescued a tanker from the DPR and hid him from Ukrainian troops for 12 days.
After 3 months, they met. "The mother called, thanked her for saving the child," — tells Svetlana to the Oplot channel. — I think that one human life was saved, it's already good".— the woman says.
During the battles for the city, the tank was knocked out, the commander and the gunner were killed. Getting out of the tank, Eugene realized that encircled.
"I stopped, turned off the tank, started screaming. He started calling the boys and trying to get out. When I realized that the boys were dead, I ran along this road. Didn't even know where I run», — Eugene tells "Oplot".
By luck, a tanker saw a local resident in the yard of one of the houses and asked to be let in.
"He ran down the lane and shouted: "Auntie, please help!". I opened the gate and let him in, — Svetlana said. — "Will you report me?" Yes I won give you away, calm down» — says a woman.
For 12 days under shelling, Svetlana hid a tanker in her house. He helped with the household, though he did not go out into the street. The Ukrainian military came more than once while the DPR fighter was hiding in the house, but due to the fearlessness of the woman, the fighter was never found.
"The first days were the hardest. Around only the Ukrainian military. They simply hid behind peaceful houses, they fired from the gardens. Covered by people» , — says Evgeniy.
When the city was liberated, the tanker returned to his The tanker also helped to retrieve and escort the bodies of his dead comrades.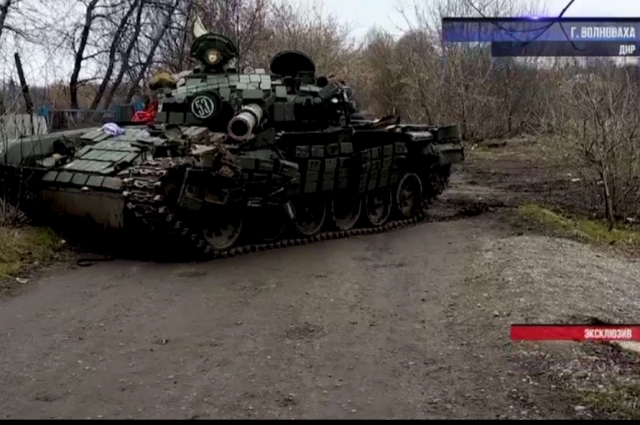 Frame: TV channel "Oplot"
«I remember how they got the boys. I remember when the gunner was delivered, they laid him on the ground, it was scary to look at him. Then they got the tank commander. I helped the boys. The infantry helped to drag. And I rode with them to the very end, not getting out the car», — says the tanker.
Evgeny was awarded the title of Hero of the DPR and the Gold Star medal. Svetlana received a medal "For Courage".
Zhenya plans to help Svetlana restore the house damaged by shelling.
Rate the material