Explosions reported in Kyiv against the background of the visit of the UN Secretary General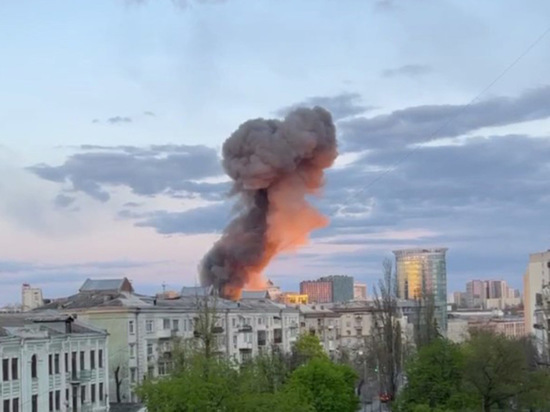 Photo: Social networks
Residents of Kyiv reported explosions in the city center in the early evening of Thursday, April 28. According to the published video, the explosions occurred in the Shevchenkovsky district of the city.
Some social media users write that the Artem defense plant was attacked. At the same time, the mayor of Kyiv, Vitali Klitschko, said that a residential apartment building was damaged.
Currently, UN Secretary General António Guterres is in Kyiv. After meeting with President Volodymyr Zelensky on Thursday, he said he had discussed plans to evacuate people from the Azovstal plant in Mariupol during the talks. At the same time, Deputy Prime Minister of Ukraine Iryna Vereshchuk said that following the meeting between Guterres and Zelensky, planning for an evacuation operation had begun.
Two days earlier, the UN Secretary General was in Moscow, where he met with Russian President Vladimir Putin. Guterres during the talks called for the immediate start of the evacuation of people from Azovstal. A little later that day, the Secretary General's office announced that Putin agreed with his proposal to involve UN and International Red Cross specialists in the evacuation.