'I thought we were going to die': A Ukrainian woman speaks out about her ordeal as a prisoner of war
"MuiTypography-root-225 MuiTypography-h1-230″>'I thought we were going to die': A Ukrainian woman speaks out about her ordeal as a prisoner of war
Victoria Obidina was among a group of women who were taken as prisoners by the Russian military from the besieged Azovstal steel plant in Mariupol in May. Obidina was held captive for six months before being released last month as part of a prisoner exchange between Russia and Ukraine.
The WorldNovember 10, 2022 · 1:45 PM EST
A view of the Azovstal steel plant in Mariupol, in territory under the government of the Donetsk People's Republic, eastern Ukraine, May 17, 2022.
Alexei Alexandrov/AP/File photo
During the roughly six months that Victoria Obidina was imprisoned, there was one thing her captors told her over and over again: "Ukraine doesn't want you. It has abandoned you. No one is coming to get you."
She was one of hundreds of Ukrainians who Russian forces detained as prisoners of war in May from the besieged Azovstal steel plant in Mariupol.
Ukrainian medic Victoria Obidina was a prisoner of war for six months after being taken by the Russian military.
Credit:
Shirin Jaafari/The World
The 32 year-old had been working as a medic with the Ukrainian military when the war began three months prior.
Just days after Russia invaded, her superiors assigned her to the Azovstal steel plant in the eastern part of the country. Her job was to help with the injured soldiers who were streaming in.
"We worked 24/7, we had no free time at all even to take a break. People would come in and come in," she told The World in a recent interview.
Obidina bandaged wounds, drew blood and administered medication. Sometimes, she said she didn't know if it was day or night.
Outside, the war raged on.
Mariupol was under shelling by the Russians. By early March, the city didn't have reliable electricity, water or cellphone reception.
The siege was becoming more and more unbearable for the residents; and they had nowhere else to go.
At one point, the fighting got so intense, people were forced to move into the steel plant. The sprawling factory was built during the Soviet era and had deep, underground tunnels.
There was some food and water, Obidina said, but as more people moved in, and as the fighting dragged on, supplies began to run low.
Protecting her daughter
Before going to Azovstal to work, she had left her 4 year-old daughter, Alisa, with her relatives and a nanny.  
Now, Alisa was in danger and she needed to get her to safety, despite the risks.
So, one day, she got into a car with a driver and headed out of the plant. They were the only ones leaving, she explained. 
The thuds of shelling pushed them to drive as fast as they could.
After driving around in what she said seemed like a scene out of a movie, they finally managed to reach Alisa before making the dangerous journey back to the plant.
"I thought that we would either fall off the bridge … or the rocket would hit us and that would be it."
Victoria Obidina, medic and former prisoner of war
"When we were coming back there was an aerial bombardment," she said. "I thought that we would either fall off the bridge, because we had to drive really fast and maneuver to avoid the falling bombs, or the rocket would hit us and that would be it."
Victoria Obidina risked everything to get her daughter, Alisa, to be by her side when she was at the besieged Azovstal steel plant.
Credit:
Shirin Jaafari/The World
Once they miraculously made it safely to the plant, 4-year-old Alisa was now one of about a dozen children hiding in the Azovstal bunkers.
The Ukrainian military released a video in April of its troops making a daring trip to the plant to bring food and evacuate the wounded. One woman told the soldiers that she and her kids had been living underground for weeks. The kids said all they wanted was to see the sunlight again.
Obidina said living underground as Mariupol burned above was tough. But at least now she had her daughter by her side.
"I tried to keep her calm all the time," she said, "to tell her that everything is gonna be fine, that this is what needs to be done."
A humanitarian corridor
Obidina's euphoria from having her daughter by her side didn't last long.
After a series of negotiations, Russia agreed to allow a humanitarian corridor for people to leave the plant.
As they left, Russian forces stopped Obidina at a checkpoint and took her prisoner.
"I told [the soldiers] you need me, but not my daughter," she said.
"I told them that a very good friend of mine is still on the bus, even though I barely knew that lady and, if possible, to let my daughter go to Zaporizhzhia."
Left with no other choice, Obidina asked a stranger if she could take her daughter with her to give her a chance to live in freedom.
"I couldn't cry and couldn't show any emotions," Obidina remembered, "because I could frighten her with that. That's why, on the contrary, I was saying, 'It's all good. We will meet up soon.'"
That was the last time Obidina saw her daughter in person.
Prisoner of war
Life in Russian detention was far from anything Obidina had ever experienced. She was kept in a cell with 24 other female prisoners. The food was bland, she said. They brought them water in a fire engine from a nearby lake. The detainees were allowed showers once a week, but the water was so cold, Obidina said, some preferred not to take it. They were handed one shampoo for all of them.
Obidina said she was interrogated repeatedly, choked and beaten during her time in detention.
Still, she considers herself lucky, given how the guards used stun guns and rubber batons on her cellmates.
"Sometimes we were imagining that our [Ukrainian] soldiers would come here, open the doors and say, 'you're free to go,'" she said.
Her 6-month-long ordeal came to an end last month, when Ukraine and Russia agreed on a prisoner exchange. A group of 108 Ukrainian women prisoners were exchanged for 110 Russians.
Obidina told reporters that the first thing she would do was to go and see her daughter.
"When they released us and we crossed the bridge and took a breath of our Ukrainian air, we thought that we were even breathing in a different way," she told The World.
"And when we heard our native language, I cannot even describe these feelings. That's when we understood that everything is behind us. We're finally free."
Victoria Obidina's daughter, Alisa, celebrates her birthday.
Credit:
Shirin Jaafari/The World
Obidina is now undergoing medical and psychological treatment at a government facility in Ukraine.
Adjusting to her new life has been confusing, she said, even doing simple things like grocery shopping. Sometimes, when she gets up, she instinctively clasps her hands behind her back, like when she was a prisoner.
"[Then I think], 'but why? Why do I do this? I don't have to do this anymore, I'm free,'" she said. 
Her daughter is in Poland now with her grandmother. 
Obidina video calls with her regularly. She plans to go to see her as soon as she is done with her treatment.
Alisa is 5 years old now, but Obidina said she speaks like an adult.
Despite everything they've been through, Obidina said she can't wait to start rebuilding her life with her daughter.
Related: 'As a mother, I'm scared': Recalling the day a popular Kyiv playground was hit by Russian military
Will you support The World?
The story you just read is accessible and free to all because thousands of listeners and readers contribute to our nonprofit newsroom. Our team has one shared goal: bringing The World to you every weekday. We go deep to bring you the human-centered international reporting you know you can trust. To do this work and do it well, we rely on a mix of grants and donations from our listeners. 
Right now, we need your help. Will you become one of 1,000 donors to help us raise $100,000 before the end of the year? Donate today so we can keep on bringing you The World. 
Count me in!Related Content
Russia's war creates economic hardships for Central Asian migrants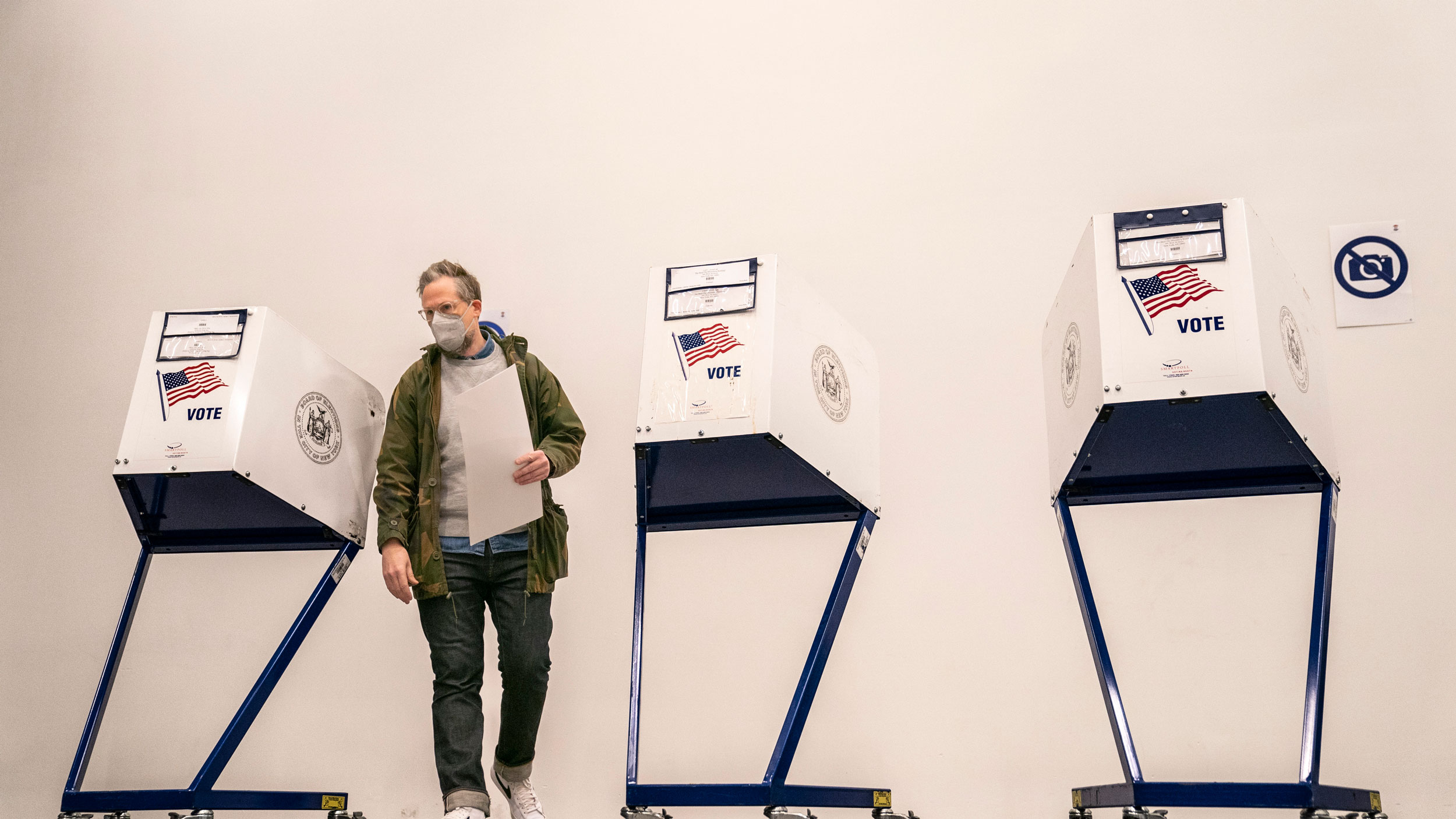 Russia is placing 'a major bet' on US midterm election outcomes, journalist says
Stuck without passports in Kazakhstan, Russians who avoided the draft face a ticking clock
'As a mother, I'm scared': Recalling the day a popular Kyiv playground was hit by Russian military