In response to Lavrov's words, the FEOR proposed to remember the Second World War less often
The Federation of Jewish Communities of Russia proposed to stop using references to the history of the Second World War in public discussions, "since the echoes of those events are still an unhealed wound for the peoples of the world"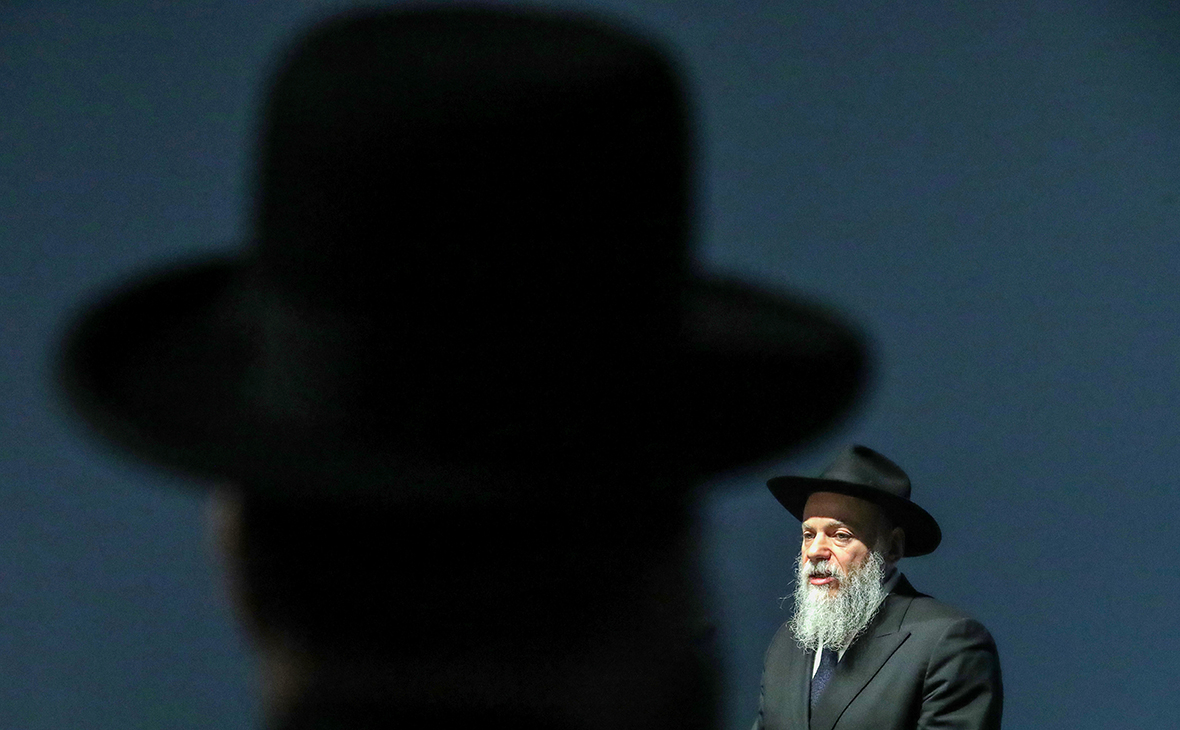 Alexander Boroda
President of the Federation of Jewish Communities of Russia (FEOR), Rabbi Alexander Boroda called for an end to the use of "national markers" in discussions, as this aggravates interethnic relations in the international arena. So he commented on the situation around the words of Russian Foreign Minister Sergei Lavrov about the possible Jewish roots of Hitler.
Beard also suggested not to overuse references to the history of the Second World War, "since the echoes of those events are still an unhealed wound for the peoples of the world."
"Such "national markers" inherently explosive and exacerbate the situation of interethnic relations both in the international arena and within the country and society, — he explained (quote from RIA Novosti).
RBC sent inquiries to the information and press department of the Russian Foreign Ministry and to the press service of FEOR.
On May 1, Lavrov, in an interview with the Italian television company Mediaset, asked why Ukraine needs "denazification" if the country's President Volodymyr Zelensky— a Jew, declared that this argument "means absolutely nothing" and that "the most ardent anti-Semites are, as a rule, Jews." He added that Adolf Hitler may have had Jewish roots.
Video
Read on RBC Pro Pro Delisting Russian companies from foreign exchanges: how it affects stocks money Articles Pro Familiar web analytics tools have become dangerous: what are the reasons Articles Pro Why the elections in France are the first wake-up call for investors Articles Pro What will we eat? What are the threats to the food market in the new realities Articles Pro How importers were able to protect themselves from the high volatility of the ruble Articles
Israeli Prime Minister Naftali Bennet called Lavrov's words a lie, the purpose of which — "to accuse the Jews themselves of the most terrible crimes in history that were committed against them, and thereby relieve Israel's enemies of responsibility."
Israeli Foreign Minister Yair Lapid considered Lavrov's words unforgivable and demanded that the Russian government apologize before Israel and the Jewish people. The Russian ambassador was summoned to the Israeli Foreign Ministry.
The Russian minister's statements were also condemned by Canadian Prime Minister Justin Trudeau, Italian Prime Minister Mario Draghi, US State Department spokesman Ned Price and Ukrainian President Volodymyr Zelensky. "In Russia, they forgot all the lessons of the Second World War, and maybe they never learned these lessons," — explained the Ukrainian leader.
Chief Rabbi of Russia Berl Lazar called the statement of the head of the Foreign Ministry about the Jews and Hitler shocking and also invited Sergey Lavrov to apologize for him.
up to date with the latest news even in conditions of blocking