Political scientist Salin explained the deprivation of Poklonskaya voice: "Uncontrollable"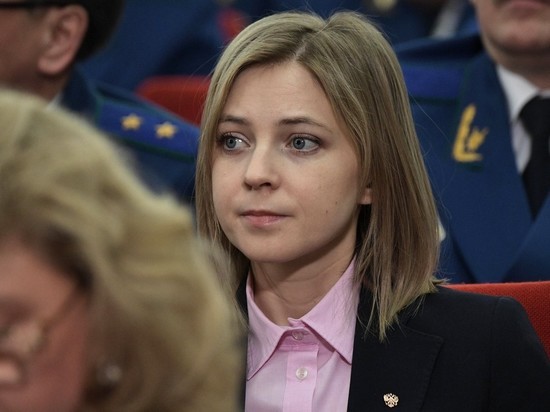 Natalia Poklonskaya. Photo: Kremlin.ru.
Political scientist Pavel Salin explained why Russian President Vladimir Putin dismissed Natalya Poklonskaya from the post of deputy head of Rossotrudnichestvo, after which she was appointed by Prosecutor General Igor Krasnov as his adviser. At the same time, Poklonskaya stated that she was stopping publications on social networks and any public activities.
"Most likely, Poklonskaya's resignation is associated with her key quality, which is unacceptable for the current political system – uncontrollability," Salin said in an interview with the Telegram channel Radiotochka NSN.
He emphasized that in the modern political system In Russia, even at the municipal level, a person can hold an official position if he is considered to be manageable. At the same time, professional qualities and personal devotion do not matter.
Salin called Natalya Poklonskaya "uncontrollable" and noted that this was manifested in her statements on the retirement age, on the Ukrainian problem, and as a result, she "went beyond the red flags ".
The political scientist suggested that the situation could be more complicated than just making unscheduled trips to the Donbass with humanitarian aid. He admitted that this may not be due to Poklonskaya's statements, but to "some more complex actions in the Ukrainian direction."
Salin noted that Poklonskaya was once again removed from the direction that gave her public platform. According to the expert, now almost the entire political space in Russia has already been cleared, but the position of Poklonskaya, who came through the "Crimean channel", was unique – she remained "one of the last elements in the Russian power system that was inconvenient for the Kremlin."
Putin fired Natalia Poklonskaya from Rossotrudnichestvo: how the official changed 14/photoreportsImages/detailPicture/10/f1/21/be/2eed3ae7a2f2ccbba3b412400b5601f1.jpg" height="450″ ​​width="600″ />
See related photo gallery