The first footage of Russian prisoners released on the eve appeared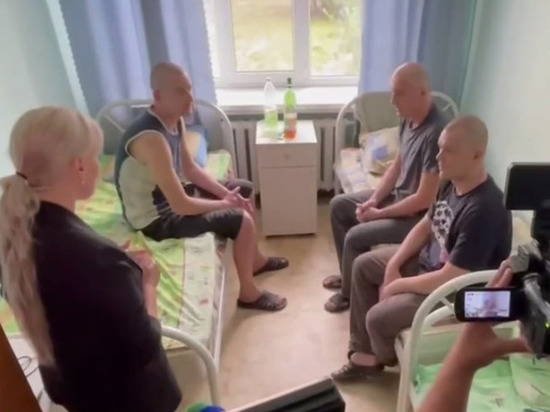 Photo source: video screenshot.
In his TG channel, military commander Andrey Rudenko published the first video that included Russians who were released from Ukrainian captivity as a result of an exchange according to the 144 for 144 scheme on June 29.
All of them are now undergoing medical examination. Many prisoners need medical help.
One of the men said that he was kept in a pre-trial detention center in Nikolaev, then in Vinnitsa and Zaporozhye. The other spent a month and a half since March 25 in the basement, then he was transferred to Poltava and Zaporozhye. He confessed that he was tortured. He was electrocuted for about four hours.
Earlier, Israeli politician Yakov Kedmi reported the details of the latest exchange of prisoners of war. According to him, military pilots, officers and agents of the GRU returned to their homeland.