The Ukrainian Church of the Moscow Patriarchate declared independence from the Russian Orthodox Church
The Church condemned the military actions in Ukraine and the position of Patriarch Kirill on the conflict. The UOC proclaimed complete independence and autonomy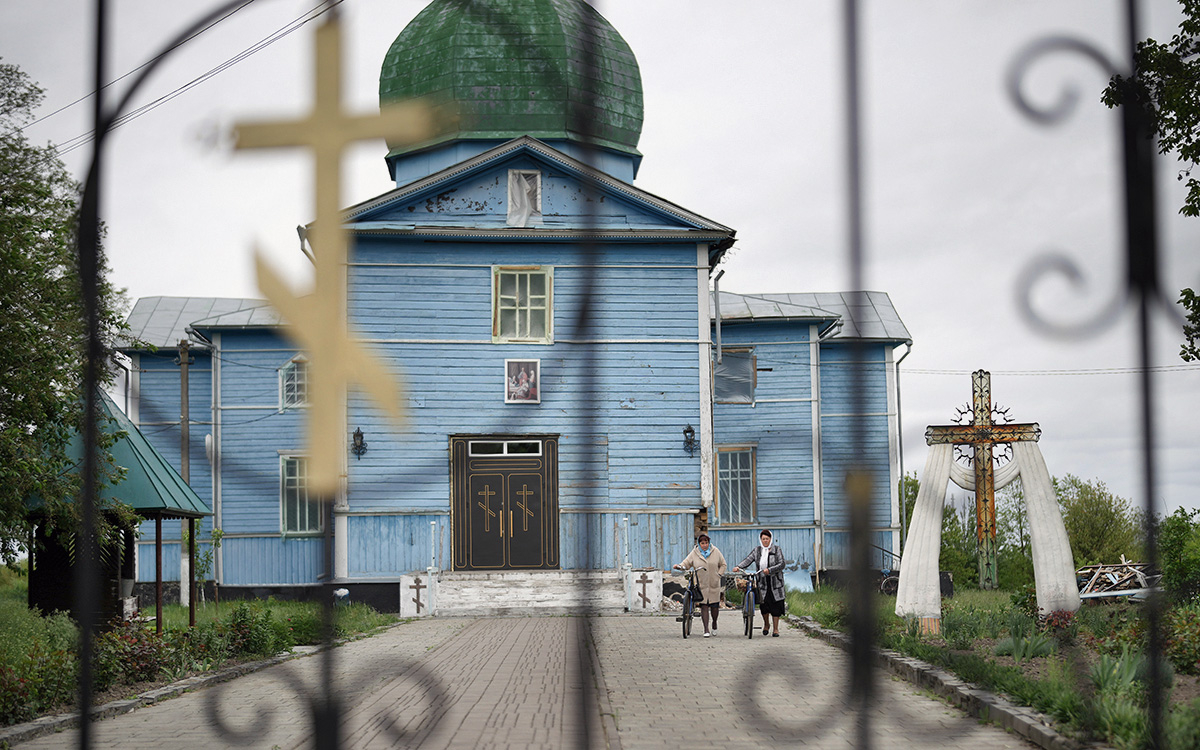 The Ukrainian Orthodox Church (UOC) declared its "complete autonomy and independence". The decision was made at a meeting of bishops, priests, monks and laity on May 27. The meeting was initiated by the Synod on May 12 to discuss the problems of the Church, including those related to the Russian military operation in Ukraine.
The Council condemned the hostilities as a violation of the commandment "Thou shalt not kill"; and turned to the Russian leadership with a request "to continue the negotiation process and the search for a strong and reasonable word that could stop the bloodshed."
"We express our disagreement with the position of the Patriarch of Moscow and All Russia Kirill regarding the war in Ukraine," — Church statement says.
Now the UOC— self-governing church within the Moscow Patriarchate. It is headed by Metropolitan Onufry. After the start of a special military operation, the UOC called for an end to the confrontation between the Ukrainian and Russian peoples. Priests of some dioceses have ceased to commemorate Patriarch Kirill in their sermons— The head of the Russian Orthodox Church then reproached them for weakness: "Today we don't commemorate the patriarch, because it's scary, but tomorrow someone may demand more." According to the Patriarch, the conflict between Russia and Ukraine is fueled by external forces, trying to divide the "one people".
At the end of March, the deputies of the Ukrainian party "Voice" submitted to the Verkhovna Rada a draft law on the prohibition of the activities of the Russian Orthodox Church in the country and the seizure of its property. The UOC called the initiative illegal and violating the right to freedom of religion. The Russian Orthodox Church warned that the adoption of such bills would provoke a "new round of civil confrontation"; and aggravate the split.
Since 2018, the autocephalous Orthodox Church of Ukraine (OCU) has been operating on the territory of Ukraine. This local Church was formed as a result of the merger of two non-canonical church structures: the Ukrainian Orthodox Church of the Kyiv Patriarchate and the Ukrainian Autocephalous Orthodox Church. The Russian Orthodox Church then called this association "canonically insignificant."
Read on RBC Pro Pro Dollar at 180: foreign analysts – about the real exchange rate of the ruble heirs with nothing when moving and relocating businesses Articles Pro Self-employment market will grow. Perhaps the state will come to it Articles Pro Coffee: answering common questions about your favorite drink Instructions Pro Why Tinkoff Bank is one of the few able to survive the crisis to dialogue, separation from the "non-canonical power of the Russian patriarch"; and the association "in the development of the local UOC". In a statement adopted on Friday, the UOC suggested that the OCU resume dialogue on the condition that the latter stop "the seizure of churches and forced transfers of parishes."
Authors Tags Subscribe to RuTube RBC Live broadcasts, videos and recordings of broadcasts on our RuTube channel